Use our thorough list of pneumatic conveyor manufacturers and suppliers in Alaska to examine and sort top pneumatic conveyor manufacturers with previews of ads and detailed descriptions of each product. Any pneumatic conveyor manufacturers can provide pneumatic conveyor products and services to meet your companies specific qualifications. An easy connection to reach pneumatic conveyor manufacturers through our fast request for quote form is provided as well. This source is right for you whether it's for screw conveyors, vacuum cleaners, air conveyors or any other conveyor needs.
Request For Quote
Companies Serving Near Alaska
Memphis,TN
|
901-794-9480
Since 1952, many industries have benefited from Azo's pneumatic conveying solutions. When bulk goods need to be conveyed gently from A to B segregation-free and without break-up a variety of pneumatic conveying systems can be used, dependent on the application, such as suction-conveying systems, pressure conveying systems, suction-pressure conveying systems, impulse conveying systems or dense-phase conveying systems.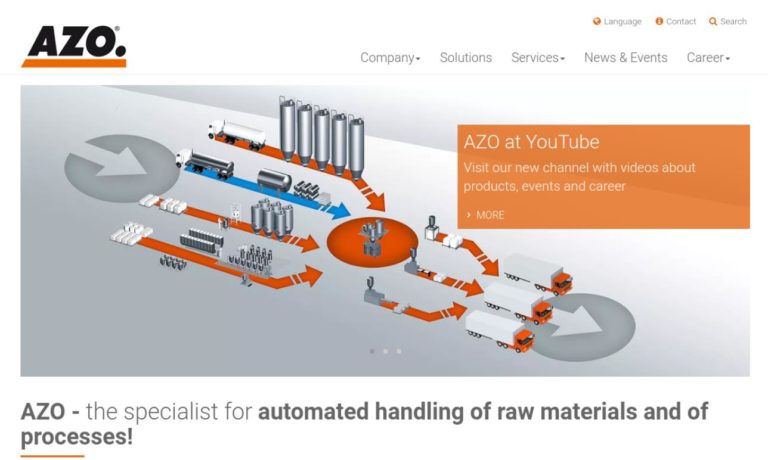 $$$
Maryville, TN
|
800-433-2213
Macawber Engineering has over 40 years of experience designing pneumatic conveying systems for a wide variety of bulk materials and has installed tens of thousands of pneumatic conveying systems worldwide. We offer food handling conveyors, bulk handling equipment, pneumatic conveying systems for wet and dry bulk material applications, and other bulk materials. To get started, contact us today!
$$$