Use our thorough list of pneumatic conveyor manufacturers and suppliers in Connecticut to examine and sort top pneumatic conveyor manufacturers with previews of ads and detailed descriptions of each product. Any pneumatic conveyor manufacturers can provide pneumatic conveyor products and services to meet your companies specific qualifications. An easy connection to reach pneumatic conveyor manufacturers through our fast request for quote form is provided as well. This source is right for you whether it's for screw conveyors, vacuum cleaners, air conveyors or any other conveyor needs.
Request For Quote
Newington,CT
|
860-953-7632
A distributor of automation components, Ohlheiser Corp. offers varied products including pneumatic components, solenoid valves, vacuum pumps, air cylinders, air compressors, rotary actuators & laser marking systems. Manufacturers distributed by Ohlheiser include SMC Pneumatics, Hitachi, FAZTEK & JUN-AIR. Value-added services offered include assembling components, JIT shipping & design assistance.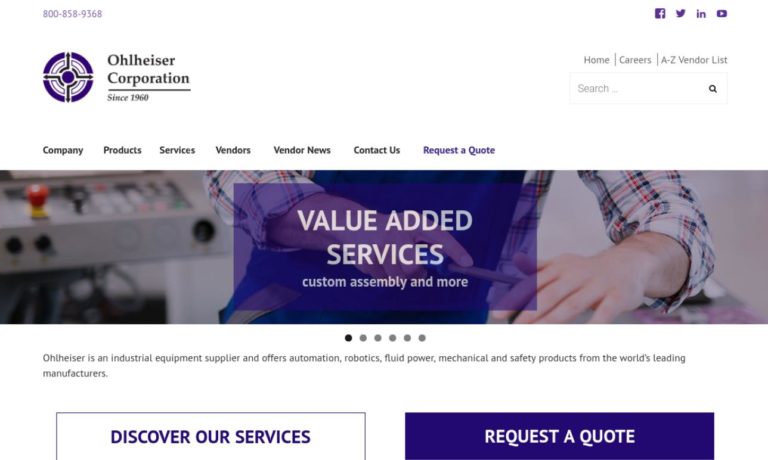 $$$
Companies Serving Near Connecticut
Farmingdale,NY
|
631-694-1700
Ducon is a world leader in the design and manufacturing of conveyor systems like pneumatic conveyors, air conveyors and bulk handling equipment. We serve a variety of industries including power boilers, chemical and incineration. We strive to be at the forefront of technology — call us today!
$$$