Use our thorough list of pneumatic conveyor manufacturers and suppliers in Massachusetts to examine and sort top pneumatic conveyor manufacturers with previews of ads and detailed descriptions of each product. Any pneumatic conveyor manufacturers can provide pneumatic conveyor products and services to meet your companies specific qualifications. An easy connection to reach pneumatic conveyor manufacturers through our fast request for quote form is provided as well. This source is right for you whether it's for screw conveyors, vacuum cleaners, air conveyors or any other conveyor needs.
Tyngsboro,MA
|
978-649-3300
We are a specialized bulk material engineering firm with years of experience in storage, handling, conveying, and processing powder and bulk solids. Our equipment are cost-effective, environmentally friendly, and friendly. Contact us today!
$$$
Hingham,MA
|
800-321-7422
PIAB manufactures vacuum conveyor systems for bulk material handling as well as other products using vacuum technology. Our multi-characteristic vacuum pump is used with a 316L stainless steel USDA- and 3A-approved vacuum conveyor. For more information about our products or services please give one of representatives a call today!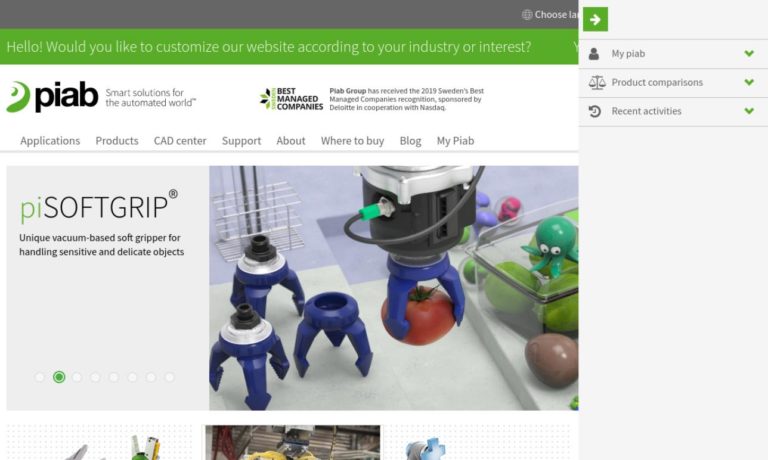 $$$
Companies Serving Near Massachusetts
Newington,CT
|
860-953-7632
A distributor of automation components, Ohlheiser Corp. offers varied products including pneumatic components, solenoid valves, vacuum pumps, air cylinders, air compressors, rotary actuators & laser marking systems. Manufacturers distributed by Ohlheiser include SMC Pneumatics, Hitachi, FAZTEK & JUN-AIR. Value-added services offered include assembling components, JIT shipping & design assistance.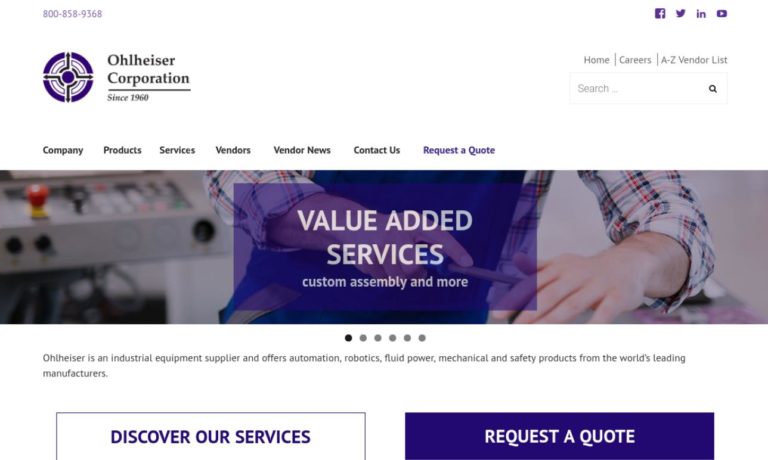 $$$